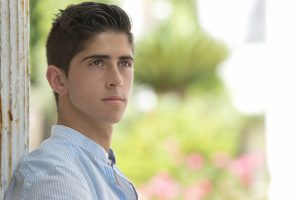 When we want to get good at something what do we do? Who do we watch? Someone who wants to be a fantastic hockey player is not necessarily planning to watch his junior high brother play basketball. The brother may not be the best person to ask for wisdom and advice about the ins and outs for hockey. It is much the same with manhood. Who are you going to spend time with and ask hard questions? Who knows how to strive to be an authentic man?
The authentic man is one to have as a mentor and a confidant. An authentic male mentor may do four things.
He can help give vision to a younger man.
A mentor will be one to look up to for approval and guidance.
He will point the way.
A mentor notices positive character traits in the younger man.
A mentor relationship is a two way street. There are rewards and benefits on both sides. Both the mentor and the mentee have a part to play. Mutual admiration is present between the pair. Some of the benefits a mentee may receive include these:
Support rather than competition.
A cheerleader, rather than a critic. A mentor focuses more on the positive traits rather than the negative.
Encouragement. A mentor encourages the gifts and talents for the younger man and seeks to guide him so that he can avoid costly mistakes.
Confidant. Share deep, personal things.
A mentor is full of wisdom, warnings, belief, and is a proven hero. Mentors can be a life saver, a life line. Authentic mentors come in all varieties. Old and young, athletic and book smart, teacher and construction worker. A mentor doesn't come in a neat little package. A mentor comes by dedication and courage. So, you want to be a hockey player? Who do you seek for advice? I would choose another hockey player. It is your choice.
When you are looking for an authentic mentor consider these things that make a good mentor:
Cultivates a relationship with you.
Willing to take a chance.
Respected by other men.
Has a network of resources.
Consulted by others.
Talks AND Listens.
Has a consistent lifestyle.
Able to see your needs.
Concerned with your interests.
Be on the lookout…the Gold Medalists are out there!